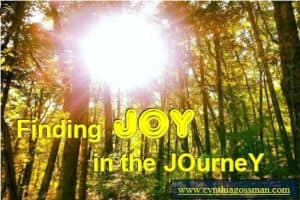 This unique and powerful workshop is as unique and powerful as you and the journey of loss and heartbreak you are currently traveling.  Together we will walk through all five realms that heartbreak from a loss affects - mentally, emotionally, physically, spiritually and socially.   You will gain a sense of strength and hope that will guide you on the path of healing. 
In this workshop you will learn how to:
Handle societal stigmas, judgements, and ignorance

Embrace, engage and connect with your emotions and gain more understanding of your unique grief and mourning process

Find a sense of belonging and self-identity

Integrate love, life and loss and establish a healthy future with your deceased loved one

Let go of guilt and regrets  and learn forgiveness and reconciliation

Establish safe and loving boundaries with friends and family

Regain a sense of well-being while not giving up precious memories

Create a life of JOY
Don't miss a chance to find JOY in your journey.  Make plans to enroll in this essential workshop today!
This three month program will open beliefs, expand your comfort zones, heal your heartbreak to happiness.  You will receive proven techniques and alternative methods to learned behaviors and beliefs that will enhance your life and relationships for a healthy and JOYOUS future.
Your Finding JOY in the JOURNEY tool box will include the following tools:
the ability to relieve toxic thinking, emotions, and habits

the ability to reduce stress

the ability to complete your mourning and refresh your outlook

exercises that can quickly help you feel better

the ability to expand your comfort zones

the ability to find and fulfill your purpose

the ability to gain your life back, while not giving up precious memories
Your Healing to Happiness Begins NOW contact Cynthia cynthia@cynthiagossman.com or 757-635-5379.
Register today and begin your individualized and personal Finding JOY in the JOURNEY program.  Imagine waking each day to JOY and not feeling the heaviness of a heart filled with pain. This three month workshop consists of meeting weekly for one hour sessions and can be accomplished in person, over the phone or on the computer with Skype.  For the next three months you can have a personal JOY Restoration Coach walking with you and guiding you through a process that can help with healing, growing, and living a life with JOY.
Start Today, Finding JOY in the JOURNEY, Healing to Happiness program!
Love and JOY, Cynthia
What others are saying about the Finding JOY in the JOURNEY program:
"I am willing now to acknowledge that I do 'need help' on the journey and I see better how and when I can ask for help when I need to"
"This program has helped me start to heal.  I have some hope now.  I have seen healing in my children through my progress"
"The program has made me more aware of my mourning -- what it is and how normal it is and more importantly how necessary it is.  It's given me encouragement and support that I was looking for"
"Cynthia has helped me open up and discuss my loss and express what has been locked up for so long."
Interested In More Information...
Contact Cynthia to discuss your needs by filling out the contact form or calling her today!
Emotional Wellness & Balance Center
P. O. Box 62942
Virginia Beach, VA 23466
757-635-5379
cynthia@cynthiagossman.com