To change to different life style, establish a business, or succeed at a challenging project, we must realize that all meaningful and lasting changes occur first in our visions and then they work their way into reality.
Vision boards are visual representations of your goals and desires. They can be made a number of different ways, but their main purpose is to assist you in seeing, and thus feeling, how you want to feel when your goals are achieved.
Athletes, Celebrities, Millionaires, Leaders, Dreamers have used Vision Boards.
Are you dreaming BIG enough?  Use the Law of Attraction to Create Your Beautiful Life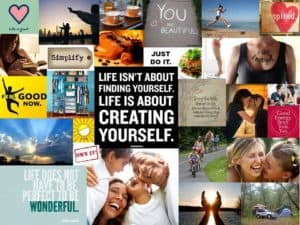 Put your kids through college?
Buy your dream home?
Purchase that new car and finally get rid of the clunker?
Home school your children?
Plan that perfect wedding?
Take care of your parents?
Go back to school?
Take that beautiful deserving vacation?
This hands on workshop breaks the barriers to your imagination and enhances your drive, strive and thrive in life.  We will explore where to start and how to create a vision board that will motivate you as well as keep you on track to reaching your goals.  Pictures will become symbols of your success, rewards, and opportunities for you life.
Includes:
All materials (large foam board, a multitude of magazines to clip pictures, phrases, and words from, scissors, and glue) You may bring some of your own pictures.
Vision Tools
Manifestation/Mindset Tool
Inspirational Instruction
"Whatever the mind can conceive and believe, it can achieve."
Looking to Book a Private Workshop?   for your staff, non-profit, sorority, etc. (Includes everything listed above, $35pp – paid in full 1 week prior to event date, minimum 5 participants, cancellation requires 72 hour notice).  Contact Cynthia Gossman, 757-635-5379 or cynthia@cynthiagossman.com
Looking to attend a Vision Board Workshop?  for yourself, spouse, friend, etc. (Includes everything listed above, $35pp – paid in full 72 hours prior to event date, no refunds). See calendar below
Upcoming Open to the Public Vision Board Workshops:
(dates are subject to change, please check periodically)
Create Your Beautiful Life Vision Board Workshop – Open to All
STAY TUNED 
$35 includes ALL materials. Limited Seating
MUST PURCHASE TICKETS BY 
MUST RESERVE SEATS TO ATTEND $35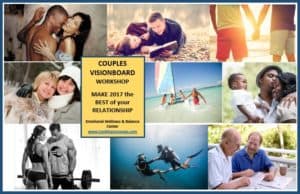 Couples Vision Board Workshop – Open to All couples
STAY TUNED 
$50 includes ALL materials. Limited Seating.
MUST PURCHASE TICKETS BY 
MUST RESERVE SEATS TO ATTEND $50
Contact Cynthia

cynthia@cynthiagossman.com

to schedule a private vision board workshop for your group