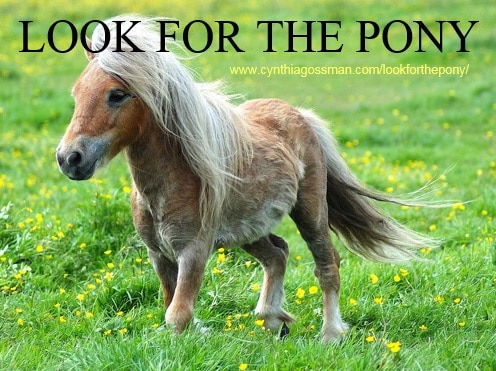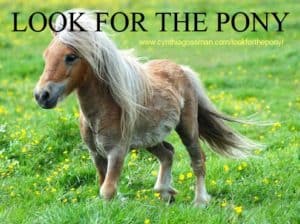 There were two little boys quite opposite of each other.  One day both of the boys were given a circumstance of life and the people observed. (story improvised from original version) The first little boy stood skeptically in the doorway of the room full of toys not sure if he should enter. But with a little prodding and hearing, "Go on in, they are all yours", he finally walked over the first toy. What happened next shocked and stunned the people. Instead of playing gleefully the little boy systematically opened every single package in the room and rejected each of the toys in turn. The people heard him whining:
"These aren't like my toys at home. These toys will never work. Where are the video games! "It's hot in here. I don't have any friends to play with."  
The complaining went on and on until soon, exhausted from his own negativity, he sat down in the middle of the room and with a big pout on his face he angrily shouted "I'm bored and I want to go home." The people had been so mesmerized by this display of pessimism and negativity that they had almost forgotten about the second little boy who had been place in the room full of manure. They quickly shifted their attention to the second room and peering through the observation window, were stopped in their tracks. They had expected to see the little boy sitting on the pile sad and crying. But instead, he was standing on top of the pile wildly shoveling horse manure. To the amazement of the people, he was animated, excited, alive, and happy. He kept digging and digging and shouting with glee. He was covered with manure from head to toe and he was ecstatic. The people looked at one another in awe – the child seemed delirious. The people opened the door to the room and tried to get the boy's attention.  However, he was so focused on digging that it took a few minutes to get his attention. Finally the boy stopped what he was doing, turned around, and faced the people. Looking with amazement at the manure covered child one of the people asked, "Son, what in the world are you doing?" With that question, a huge grin crossed the boy's face and with the same enthusiasm he had given to digging he replied, "Sir, w
ith all this manure I just know there is pony in here somewhere and I'm going to find him!"
 With that he turned around and started digging.
Two Power Principles for Finding Your Pony
Choose Your Focus:
In every circle of influence there are some people who use their time and energy complaining about their circumstances and others who are carrying shovels looking for ponies. The only difference between these two groups is the choices that they make about how they respond to their circumstances. It is difficult, if not impossible, to control what life, friends, family, work, or society throw at us. Sometimes what we get is fantastic and sometimes it is a pile of horse poop. However, it is completely in our control to find opportunity in each situation and instead of complaining, dig.
Get a Pep Talk:
We all have bad days and we all get crapped on from time to time, and though it is easy to write that you have the power to choose your attitude, it is much harder to do it when you feel like circumstances are not on your side. As growing human beings, leaders, matriarchs, parents, WE ALL require a pep talk as much as any other person. When in these situations it is hard to see the forest for the trees or perhaps the pony for the manure. Surrounding yourself with successful optimistic people is the cure. Love and JOY, Cynthia