Courses Available on Emotional Intelligence:
What is Emotional Intelligence?
EI Emotional intelligence is the capacity to integrate feeling and thinking to make optimal decisions. Being "smart with feelings" is essential to effectively leading — building engagement, navigating challenge, and accelerating change. The skills of emotional intelligence have practical application in numerous areas of organizational and professional performance.
Simply means combining our thoughts and feelings to take the most effective action. 
"We all need emotional intelligence – at home, at work, at life"
"Emotional Intelligence is a set of social and emotional skills that help people become aware of their own strengths and focus on developing them, while successfully recognizing those of others' and managing own weaknesses or vulnerabilities. This single but powerful factor determines our social competency, relationship skills and ability to manage our own emotions and effectively deal with those of others'. In other words, Emotional Intelligence shapes how we interact with the world around us and with ourselves." ~ Anna Stevens
EQ (emotional intelligent quotient) can be measured utilizing the EQ-i2.0 and EQ360 assessment tool.   Unlike IQ, EQ can be increased. The competencies of EI can be increased and developed. Utilizing the generated report that reveals your scientifically validated results along with with the state of the art training offered through Emotional Wellness & Balance Center, individuals and teams can become aware of and develop the competencies of emotional intelligence and achieve peak performance.
Benefits of Being Intelligent … Emotionally: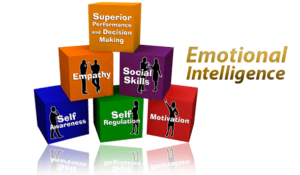 Meaningful Life

Satisfying Relationships

Commitment to Quality Work

Self-Reliability

Creativity and Innovative Problem-Solving Skills

Ability to Make thoughtful and Effective Decisions

Good Communication Skills and Ability to Persuade

Ability to Learn from Successful Peers (Be a Mentee)

Willingness To Pass Secrets of Success (Be a Mentor)

Being Assertive and Sharing Ideas
Emotional Wellness & Balance Center offers personal/professional training and mentorships, group training, half day/full day workshops, and corporate lunch and learns. Contact Cynthia to see how Emotional Intelligence training help you achieve success today.

Emotional Intelligence at Work
Why You Need Emotional Intelligence to Run a Business
http://www.inc.com/tom-gimbel/why-you-need-emotional-intelligence-to-run-a-business.html?cid=email
Tom Gimbel, founder of LaSalle Network, explains why it's crucial for entrepreneurs to connect with employees and customers on a personal level.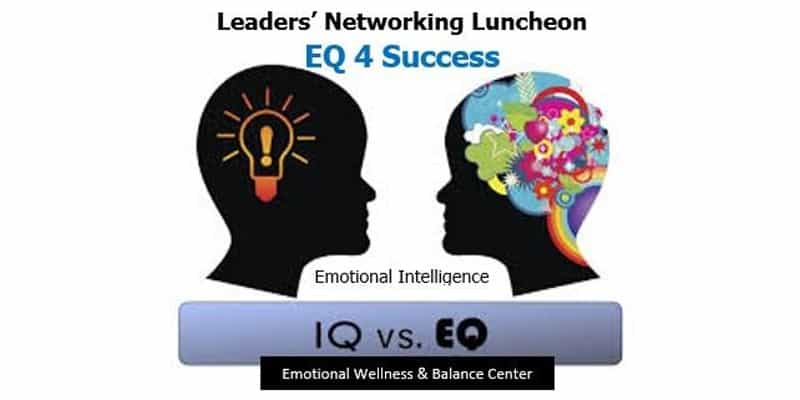 The Center offers Introduction to EQi Lunch & Learns for you and your staff. Contact Cynthia to inquire about scheduling your own lunch and learn.
Business Case Studies:
How can EQ help you?
Contact Emotional Wellness & Balance Center for your free personal consultation Today
Cynthia Gossman – cynthia@cynthiagossman.com or 757-635-5379
Courses Available on Emotional Intelligence: