Shed the Weight and Emotionally Detoxify – Embrace, Engage and Connect with Inner Peace and Alignment
2017 4th Annual Women's Retreat Sep. 28 – Oct. 1, Corolla, NC (Outer Banks)

WELCOME to the 4th Annual Women's Conference/Retreat – Lighten Up & Light Up Your Voice. It's time to GETAWAY and renew your spirit. Together we will practice relaxation techniques, 'lighten up' activities, letting go of unforgiveness, guilt and regrets ceremony, nourishes our spirits with love and light, how to achieve clarity and peace, decrease stress and worry, cultivate happiness. The pool and hot tub will be at our beckon call. The healing and peaceful ocean will renew our souls and bring peace to our mind, body, heart and spirit.
We will explore through the activities and rituals of grounding and centering our SELF. Relaxation along with Play will be incorporated throughout the retreat. There will be time of reflection and time of creativity as well as time of stillness and laughter!
What Participants Will Learn:
Detox From Emotional Stress
Release Emotional Cancers
Let Go of Anger, Guilt and Regrets
Relax in the Midst of Drama and Chaos
Create Healthy Boundaries, not Walls
Attract More Light and Joy
What Benefits Will Participants Gain: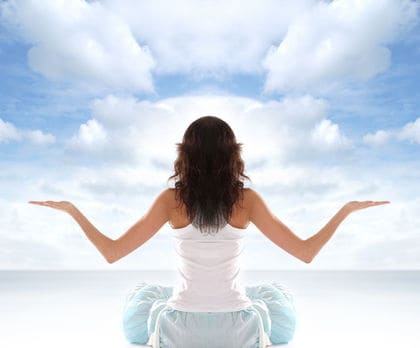 Feel lighter and rejuvenated. Gain more appreciation for LIFE.
Able to be more happy and resilient.
Nourish their relationships better with love and light.
Gain Clarity on Life and Career Goals.
BE a better wife, mother, daughter, sister, friend, boss, partner, and mentor.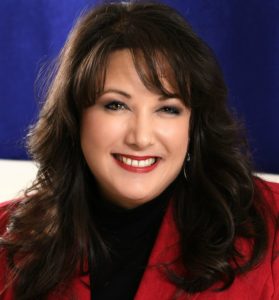 Cynthia is the Emotion Strategist who has mastered emotional detoxing for nearly 20 years. She uses proven techniques and practical skills to chip away the toxicity and replace it with hope, love, and empowerment.  She equips you with the necessary tools you need to build resilience, forgiveness and healing. She teaches you to find the JOY in the journey which leads you to growing to your next level of personal development and move from the state of surviving to the place of thriving. Cynthia has over 15 years of experience in facilitating retreats. She is certified in joy restoration, anger management, bereavement, and emotional intelligence.
Meals – All meals will be homemade with health in mind. After registration, you will be asked about any dietary restrictions and/or lifestyle choices. Meals will then be prepared accordingly. Your favorite snacks are welcome.
All activities are to induce 'lightening up and lighting up your voice'.  Here's just a few:
Aqua Activities – will include conscious floating and various forms of movement inducing mindfulness, cleansing, and playfulness.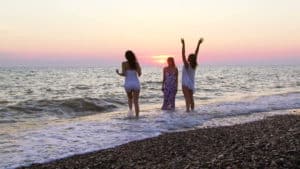 Mindfulness/Meditation Activities – will include various forms of breathing, along with and not limited to specific pieces of music; practicing active listening skills.
FLOW Activities – you will have several activities to help you 'get in the zone' which may include coloring, dancing, journaling, active listening, active observing, and so much more.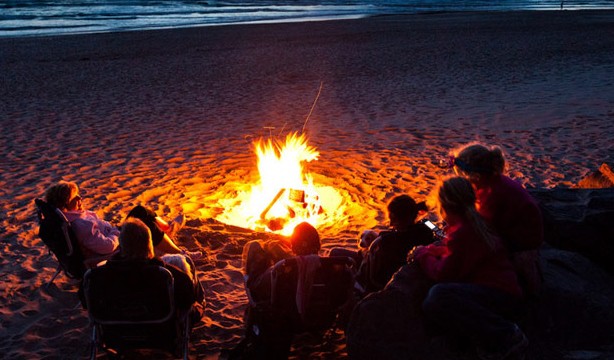 Let Go and Release Activities – through conversation, journaling, and other cleansing techniques you will be able to let go and release toxins at the symbolic ritual of the bonfire on the beach.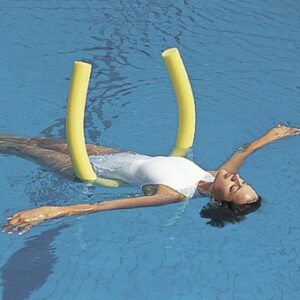 Balance Activities – we will utilize the pool and the beach to help regulate our inner balance. In addition to Yoga and Pilates, and Dancing.


Arrival 3pm Thursday, September 28th. Departure 10am Sunday, October 1st.
Includes:  meals, pool, hot tub, materials, swag bags. 
Items to bring: towels, personal toiletries, beach chair, bathing suit, favorite snacks, BYOB, favorite book.
Room accommodations,

Value: $600

Meals, homemade dinners,

Value: $300

Activities Supplies/Materials,

Value: $200

         

VALUED Over: $3000 

Your cost =

$3,000

SPECIAL Click Below
Private coaching/mentoring,

Value: $1500

Swag Bag,

Value: $100

Rest, Rejuvenation, Relaxation,

Value:

PRICELESS
Community Connections and Sponsorships Available:Connecting retreat participants with local small business owners. If you have a product or service you would like to advertise, please consider being a meal sponsor. For only $35 you receive a 10 minute info/commercial on your business, products and services. Contact Cynthia directly 757-635-5379.
FAQ's
Where will I be staying? The retreat will be held in a private beach home in Corolla, NC. Actual location is given after registration.
What's the nearest airport to fly into? Norfolk International Airport. A shuttle will pick you up and take you to the beach house in Corolla, NC which is about 90 minutes from the airport. Once you register for the conference/retreat you will be contacted by our staff to help you make flight arrangements in order to make the shuttle.
Will I have to share a room or a bed? Both shared and private rooms are available while supplies lasts. First come, first serve.

How many attendees will there be? This retreat will be limited to 8-12 women. First come first serve. We will do our best to keep the bookings up to date. You can always contact us directly if you have questions.
What will the average day/agenda be like? Every retreat is a little bit different. After registration, all attendees will receive a detailed agenda.  There will be scheduled activities and hands-on teachings of stress relieving and relaxation inducing techniques.  There will be play time, activity time, and free time.
How are the meals planned? Dietary restrictions and dietary lifestyle choices are considered. Two weeks prior to the retreat all registered attendees will be contacted for personal restrictions and/or lifestyle choices (i.e. diabetes, vegetarian, gluten free, as well as likes and dislikes, etc.).  The meals are then designed accordingly. Fresh fruit and vegetables will be in abundance. Homemade soups and salads w/wo meat will be provided for lunches and homemade dinners will be provided.
What is the refund policy? A $200 non-refundable deposit is included in the price of the retreat. A 100% (-$200) is refundable if cancellation is on or before 04/01/17.  A 75% (-$200) refundable if cancellation is on or before 8/01/17. No refunds after 8/01/17.  In the event of an emergency, contact Cynthia asap and you may receive a credit towards a future retreat or program Emotional Wellness & Balance Center offers.
Invite a Friend. Sign Up For the Girls Getaway Today! 


Receive a FREE Himalayan Salt Rock Lamp at the Retreat when paid in full by May 31, 2017.
Shared Rooms begin at $550 – Private Rooms begin at $700 

(all inclusive)
Emotional Wellness & Balance Center looks forward to seeing you at this 4th Annual Women's Conference/Retreat.
Have a question that hasn't been answered above? Feel free to start the conversation below.